Our TISAtech ambassadors will be working closely with both UK & International FinTechs who are looking for a Digital home in the UK. Their focus will be on our International FinTechs – TISAtech and the proposition that assists buy-side search and select, as well as helping these FinTechs to enhance their growth and reach in a more formulaic and structured manner.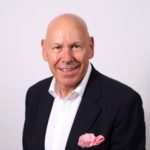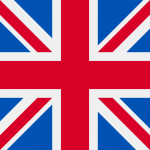 "Having worked with TISA for many years, this is a great opportunity to support TISAtech establish itself as the Digital home for International FinTechs, to allow greater collaboration with financial institutions in the UK. It's a very exciting time for the industry and I am delighted to be part of this initiative."
Peter has many years board level experience in UK Financial Services, working with asset managers, insurers, fintech's & advisers. Currently his main focus is working with industry, ministers and regulators on the UK's Digital Strategy Plan to help integrate emerging technology and digital distribution with statute, policy & regulation both in the UK & worldwide. 
His roles include being a NED, Board Adviser Consultant and he sits on a number of industry regulatory & FinTech think-tank groups.
His passion for financial innovation & technology has led to him working closely with regulators and ministers on strategy & policy at the fusion point of financial services regulation and the fintech ecosystem. Peter has a longstanding relationship with TISA where he has been involved in many cross-industry projects.
"I would love to see European FinTechs joining the TISAtech platform and gaining benefits from a facilitated access to the UK FinTech stakeholders. I have been supporting the FinTech ecosystem in Europe, so I will have even more opportunities now to reinforce collaboration models in the industry by accelerating partnering and scaling FinTech innovation internationally, especially in the domain of Open Banking, Open Finance, WealthTech & ESGTech."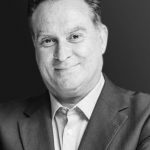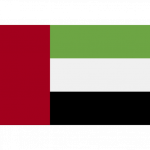 "As a fintech ecosystem development expert I am delighted to becoming a TisaTech ambassador to further develop opportunities for promising fintechs in Europe and the Middle-East to engage with the U.K. financial service scene." 
Highlights:
Fabian Vandenreydt has over 25 years of experience in capital markets post-trade, market infrastructures, corporate innovation & strategic partnership development.
-Industry Partner at Motive Partners
-Advisor to several 'newtech' companies in the field of applied machine learning & digital asset servicing technologies
-Innovation Ecosystem Advisor to Abu Dhabi Global Market (ADGM)
-Co-founder of the Global Fintech Hub Federation
-Member of the Consultative Working Group for ESMA's Financial Innovation Standing Committee
– Senator with the World Business Angel Forum (WBAF)
Previous Positions:
-Executive Chairman at B-Hive Europe, a collaborative innovation platform for financial technology
-Managing Director, Global Head of Securities and Treasury Markets, Innotribe, the SWIFT Institute and Partner Management at SWIFT
-Managing Principal, Head of Post-Trade solutions at Capco
-Vice-President, Head of Product Management for Communications Services at JPMorgan/ Euroclear
Recipient of several awards in fintech and capital markets spaces:
-35 leaders in FinTech Finance (Institutional Investor)
-40 leaders of FinTech (Financial News)
-Recognized by Global Custodian as one of the most influential leaders in capital markets services over the last 25 years
Qatar TISAtech Ambassador
Charles Nolan is a dynamic individual who specializes in transformation, change and consolidation across a wide range of industries in the Information Technology,
Cybersecurity, and Communications field. Charles is adaptable, entrepreneurial and fast acting on assignments delivered to get results. He specializes in execution and delivery within the organization from Plan through Design, Build & Run.
In touch with ever-changing modern technology, Charles can deliver results including the sought-after areas of Cybersecurity, Digital Transformation, Data Centre Operations, Consolidation, Analytics, Customer Experience, and Cloud computing.
Charles skills span a wide range from Program management through Architecture and Operations, and he is able to converse at all technical levels, whilst still able to translate into business understood benefits. Bringing his international and cultural experience with global organizations, Charles can operate and interact across the globe, and achieve the optimal results within the respective cultural and national environments. Charles broad industry experience brings a hybrid vigor to his assignments, and he is a known leader in various industry forums, from Strategy, Governance and Innovation, to Cloud Computing, new Technologies and Education.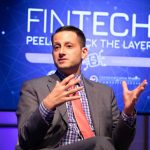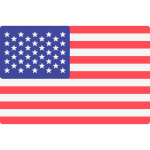 "TISAtech's platform will empower innovative, customer-centric fintechs with critical tools to prepare to work with highly regulated financial institutions around the world. I am excited to be a TISAtech Ambassador, working to help fintech entrepreneurs from all over the world prepare for and navigate the dynamic and complex regulatory environments in the United States and across the globe."
Steve Boms, President and founder of Allon Advocacy, LLC, has more than 15 years of experience working inside government, public and private companies, trade organizations, and the technology industry, and assists organizations as they engage with policymakers in Washington, in statehouses across the United States, and internationally. Steve has spent his career focused on complex financial services public policy issues, having worked in the United States Congress on the committee with jurisdiction over banking issues. He has led advocacy efforts and public policy teams globally for equity options exchanges, large U.S.-based financial institutions, and leading fintech firms. A recognized expert at the intersection of financial technology and public policy, Steve has testified before the United States Senate, the Senate of Canada, and the Organisation for Economic Cooperation and Development regarding financial services and technology.
In addition to working directly with Allon Advocacy's clients, he is a frequent conference panelist and his perspective is solicited by reporters on the technology, financial services, and regulatory beats.
Steve is also the Executive Director of the Financial Data and Technology Association (FDATA) of North America as part of a global initiative to support the delivery of Open Banking across the globe.
Australia TISAtech Ambassador
Canada TISAtech Ambassador
Hong Kong TISAtech Ambassador
India TISAtech Ambassador
Japan TISAtech Ambassador
Singapore TISAtech Ambassador
South Africa TISAtech Ambassador